---
Business Services
Providing a Complete Suite of IT Services for Your Business
---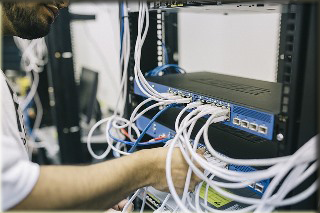 Extreme Computer Workstations provides Information Technology service solutions for your small or medium sized business.  With my background as a senior level Network, Systems, Security and Exchange Engineer I totally understand that Technology is the backbone of all businesses today, and our services and support provide you the assurance of knowing that your business Technology will be reliable and effective. I will work hard to become your businesses trusted adviser for all of your IT services and to help you make the most of your technology investment.
Whether you are experiencing a Computer, Systems or Network crisis and need to be back up and running immediately, or would like to explore a proactive managed services solution, as a Technology expert I will work to understand your needs and goals to develop a customized technology solution for your business.
Extreme Computer Workstations will provide a wide range of IT services including; but not limited to:
Troubleshooting & Repair: Diagnosing and quickly establishing a plan of action to correct Technology issues with minimal downtime
Data Backup & Recovery Services: We understand that your Company's data is one of the most important asset you have along with your Employees.  We will provide you with back up options that fit your specific requirements.  We will work with your business to make sure there is a plan in place should disaster strike.  Whether that disaster is an accidentally deleted file or something catastrophic like a fire or flood, we have you covered.
Security Services: The security of a client's Systems, Data and Network is one of the highest priorities of your Extreme Computer Workstations Technician.  There is constant risk to your Technology with new threats emerging regularly.  You can rely on Extreme Computer Workstations to provide the solutions you need to protect your business.
Mobile Device Management: This new and emerging Technology allows us to provide you and your staff solutions for controlling how mobile devices are utilized in your workplace, while keeping your proprietary information secure, and up to date.
Remote Support Services:  In today's business environment, time is money.  Have a problem finishing your proposal?  Getting an error message that you don't understand?   Our experienced Technicians are able to log in remotely and securely to any Computer and provide you with training, guidance, problem diagnosis and even repair, quickly and economically.
Business Solutions: Stop worrying about the day-to-day management of your Technologies.  Our customized Business Solutions plans are designed to fit your needs and budget while maintaining optimum productivity.  Extreme Computer Workstations has the Technology to help you make the most of your technological investments by keeping your Equipment in top shape and running smoothly and efficiently.
We can manage your:
File Servers, Active Directory, DNS, IIS, User management, Security, File Shares, Access, Exchange Server or Office 365 Email Systems, etc…
New Computer rollouts, upgrades, Repairs, Operating System issues, etc…
Website Infrastructure (IIS) Management.
Web Design for Personal and SMB: I use WordPress for Web Designs because of the numerous options and features for my Clients.
New Office Network and Systems Setup: Extreme  can provide a complete solution for getting your new Business Office or Home Office setup.
Cabling, Computer Systems, Network equipment, configuration and management, Security, Firewalls, Online presence, etc…
These are just a few things that we can provide for our Customers; Please call (912) 289-9296 to discuss how we can assist your business.